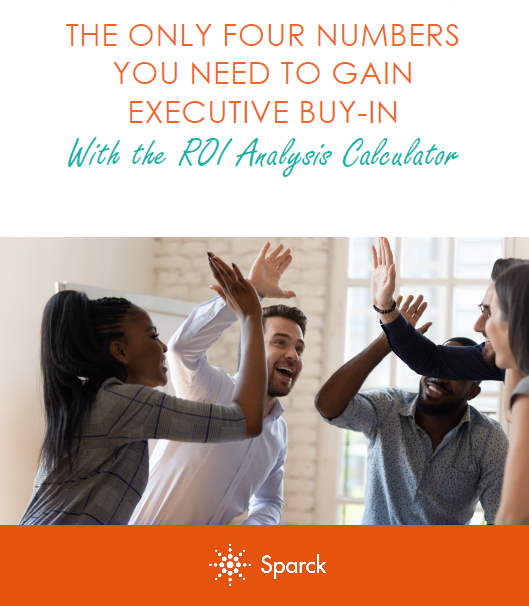 Free eBook
The Only Four Numbers You Need to Gain Executive Buy-In
What's Inside?
We created this eBook to walk you through our strategic ROI Analysis. Understanding and presenting this free tool will help you align business strategies and show the correlation between HR initiatives and the company's bottom line.
To ensure your success, we didn't just want to tell you why the ROI Analysis is useful or what to do with it but walk you through how to use it so you're prepared for any executive meeting. After all, the ROI Analysis was developed to equip HR leaders with research-proven data so they can easily gain executive buy-in for engagement initiatives.
Here's what you'll find in this eBook:
How to complete the ROI Analysis.

How to understand the research and data.

How to present the findings to executives.

How to do the calculations (with or without the Sparck Engagement Calculator).
Ready? Get this eBook sent directly to your inbox.