Get your FREE
ROI Analysis
Are you ready to show the correlation between HR initiatives and the company's bottom line and gain executive buy-in? Great! Let's get started.
Download the template and instructions now or scroll down and we'll complete an ROI Analysis for you.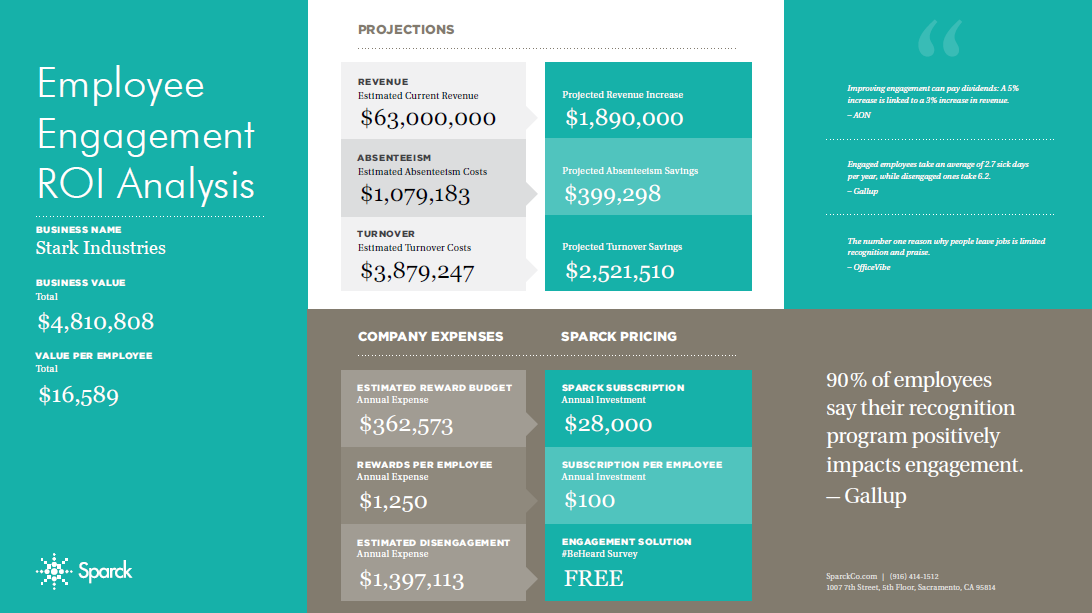 CLIENT TESTIMONIAL
Make Employee Engagement a Strategic Conversation
Sparck's free Employee Engagement ROI Analysis tool was an easy and effective way to communicate how an increase in engagement can directly impact our company's performance. The customized one page-overview was a great addition to the executive meeting and gave us a way to look at our specific numbers and outline a solution. I highly recommend this tool to HR professionals who are mapping out their internal strategies and want to upgrade to the #BeHeard Premium Report.
Jennifer Hureaux, HR Manager